Will the tension between the two friends be resolved, or will one of them confess their true feelings, risking their friendship?
The delicate balance between friendship and romantic feelings hangs in the air, adding uncertainty and anticipation to Han Joon and Yoo Jae's story. The upcoming episodes might hold the answer to our questions:
WARNING: SPOILERS AHEAD. Read at your own risk!
Episode 3: Star Band-aid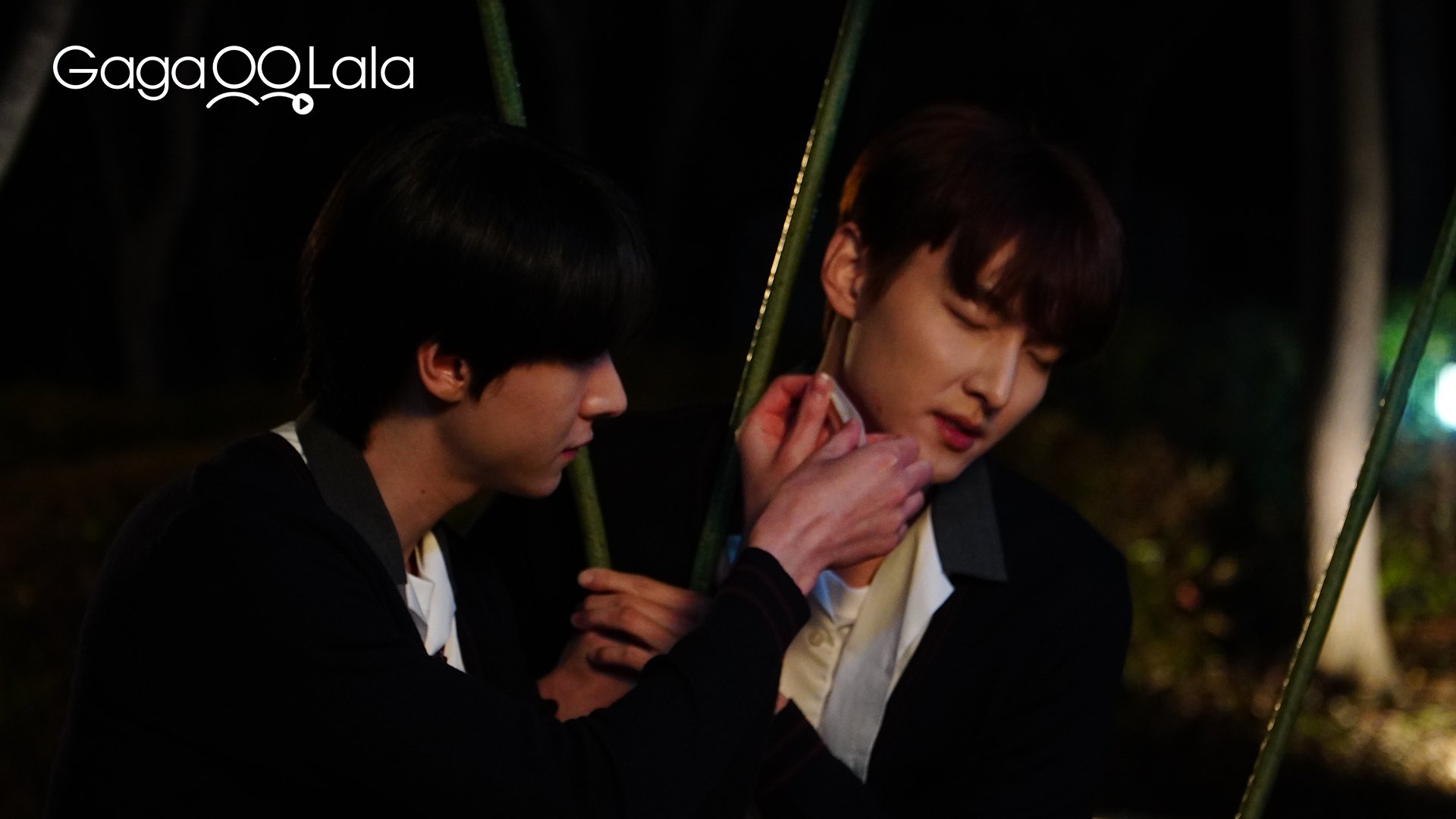 During a dodgeball game at school, Yoo Jae and Chae Young find themselves on the same team, with Chae Young selflessly protecting Yoo Jae. Meanwhile, Han Joon on the opposing team, holds the ball, ready to attack. Fueled by the memory of their previous argument, Han Joon hurls the ball forcefully toward Yoo Jae. Taken aback by the strength of his throw, Han Joon rushes over to check on Yoo Jae, who has been knocked down to the floor by the ball. They swiftly reconcile in the infirmary, where Yoo Jae assures Han Joon that he will apologize to Jin Hwan to prevent himself from becoming like his parents. They later study at Yoo Jae's house instead of the academy because Yoo Jae feels uncomfortable seeing Chae Young. He explains that he rejected Chae Young because he wants both of them to focus more on their studies. He also clarifies that he has no intention of pursuing a relationship with her since he has already rejected her once.
Instead of studying further, they opted to visit a new manga cafe. They discuss their college plans and playfully talk about dating. While Yoo Jae steps away to use the bathroom, Han Joon receives news about Yoo Jae's dad earning a lot from stocks from their group chat. He becomes upset that Yoo Jae didn't inform him because he wanted to be the first one to congratulate him. Yoo Jae explains that he kept it from him due to Han Joon's family situation, but this only angers Han Joon further as he interprets it as Yoo Jae pitying him. Filled with rage, Han Joon walks away from Yoo Jae and accidentally hits him on his jaw while leaving. At home, Han Joon talks with his mother about their plans now that she has a job in Daejeon. His mother feels sad that he is going through a tough time because of what's happening. Han Joon becomes even more dejected when a container of burdock root accidentally falls from the fridge as he opens it. The sight of it reminds him of Yoo Jae and the argument they had earlier on.
At school, Han Joon's classmates gossip about the injury on Yoo Jae's jaw, speculating that Han Joon, known for boxing, might be responsible for it. He gets called to the school office, but Yoo Jae who has just arrived approaches him and tells him that he doesn't need to go. They spend time together at the playground after school, where Yoo Jae offers his apology for not informing Han Joon earlier. Han Joon reassures Yoo Jae that it's okay and apologizes for hitting him. He expresses concern about Yoo Jae's injury and asks if it hurts, to which Yoo Jae playfully exaggerates the pain. Han Joon wants to take a look at it, but Yoo Jae declines and instead asks him to put a band-aid on it. He confesses that he purposely didn't apply the band-aid to make Han Joon worry about him. Han Joon applies the band-aid and they instantly make up. Yoo Jae surprises Han Joon by suggesting they move in together, considering Han Joon's family situation and the upcoming exams. Han Joon agrees given that it seems to be the right decision at the moment, and they make plans to head home. Before the episode ends, Yoo Jae notices Han Joon's loose shoelaces and ties them, creating a sweet moment between them after the recent fights they've had.