Yearning in silence for your feelings to be reciprocated by someone, particularly when that someone is a long-time friend, can be an incredibly agonizing experience.
'Star Struck' follows the story of Seo Han Joon's enduring unreciprocated feelings for his close friend, Jo Yoo Jae. Since their middle school days, they have shared a strong bond and a dream of attending the same university. Han Joon is content with being by Yoo Jae's side and is held back by fear of expressing his feelings. When Han Joon decides to reveal his true thoughts and feelings, their uncomplicated love takes an unexpected turn. Find out through the following episodes how their love story will unfold:
WARNING: SPOILERS AHEAD. Read at your own risk!
Episode 1: Meteor Shower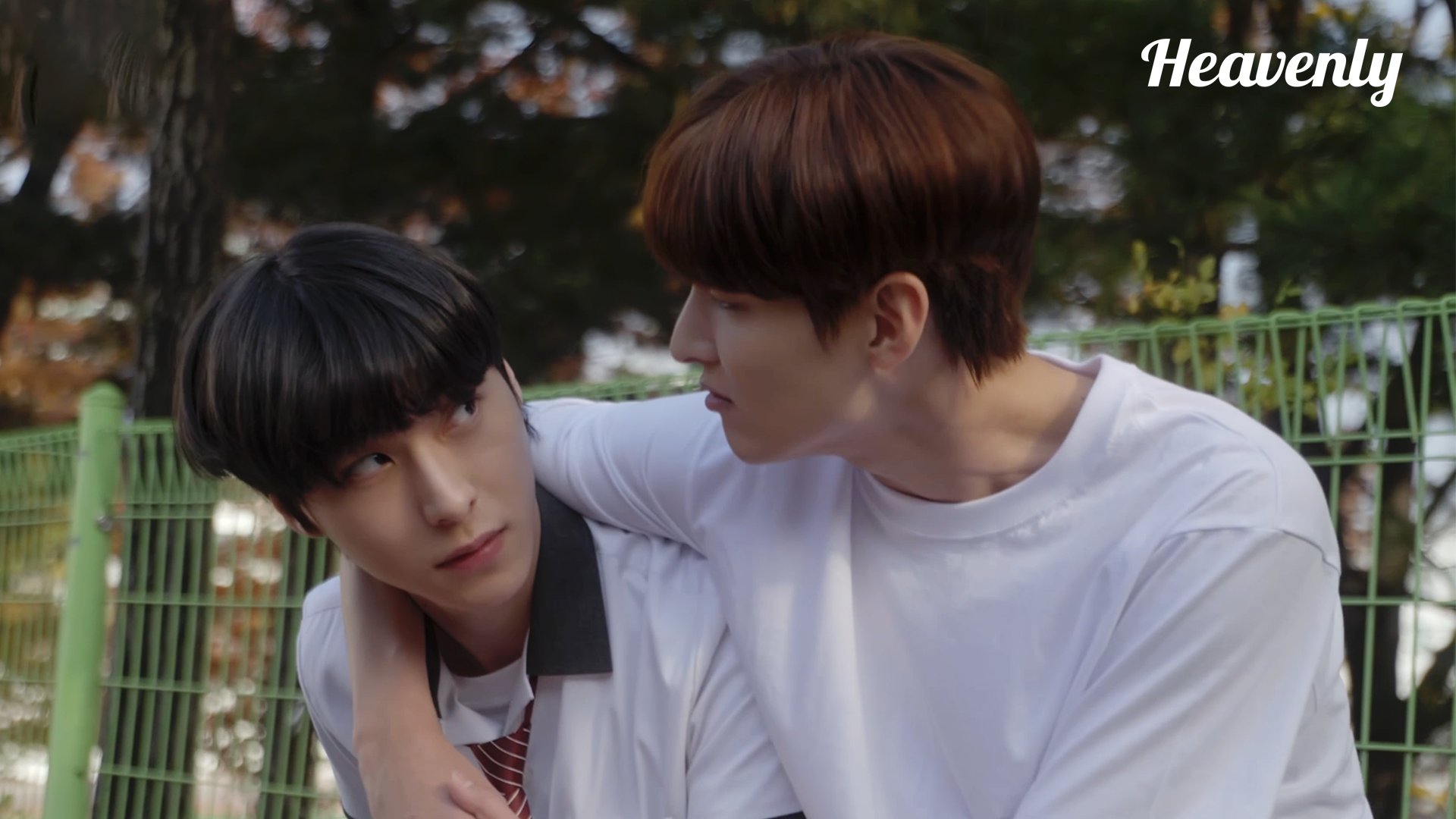 The younger versions of Yoo Jae and Han Joon meet at a playground, where they talk about the stars and the meteor shower the other had a chance to come upon. Yoo Jae's younger self bestows upon him his luck so that Han Joon could also witness one. This sparks the start of their friendship that continues till later. In the present, Yoon Chae Young seeks Seo Hanjoon's help in getting closer to Jo Yoo Jae. With graduation approaching, she hopes to get closer to Yoo Jae and turns to Hanjoon for support since the two are close. She asks about his type, but Han Joon brushes off the question—advising her to focus on her studies instead. After returning from a basketball game, Yoo Jae notices Chae Young and Han Joon being close. Chae Young swiftly refutes any idea of her and Han Joon being a couple wherein Yoo Jae follows up that it should be that way, jokingly implying his 'relationship' with Han Joon. He quickly redirects the conversation by expressing concern for Chae Young's well-being, having noticed her being sick during the mock exam, which she misinterprets as Yoo Jae being interested in her. Later on, Han Joon advises Yoo Jae not to do things he doesn't truly mean to Chae Young because he knows she has feelings for him, but Yoo Jae responds by questioning who says he doesn't mean it.
After class, they talk about Yoo Jae's academy and Han Joon's contemplation of studying there for three months. Yoo Jae asks if Han Joon's mom gave him permission, to which he explains that he is currently supporting himself by working part-time at a boxing gym. The boxing gym director offers Han Joon an increase in his regular salary if he agrees to spend 30 minutes each day hitting the punching bag. Han Joon appreciates this gesture, considering his mother's recent job in the insurance industry. Meanwhile, Yoo Jae's parents argue about his father's unemployment so Yoo Jae feels relieved when he receives a text from Han Joon asking about the academy's placement test. Yoo Jae guarantees that his skills will ensure his placement in the first class. Expressing his frustration with the situation at home, Yoo Jae confides in Han Joon, stating that he's tired of it all. In a comforting gesture, Han Joon suggests going to the playground but Yoo Jae assures him that he will be okay. 
Han Joon is later placed in first class in the academy, there he meets Park Jin Hwan who is reluctant to speak to him after noticing the scratch on Han Joon's cheek. Han Joon clarifies that it is a result of his part-time job in boxing and they later bond over the sport. Han Joon becomes aware of Jin Hwan's one-sided crush on Chae Young. His suspicions are confirmed when Jin Hwan discreetly passes him a note, inquiring about Chaeyoung's feelings towards Yoo Jae. They spot Yoo Jae and Chaeyoung engaged in a conversation in the second class. Jin Hwan repeats his previous question, seeking confirmation, but Han Joon admits that he doesn't have all the answers, despite being Yoo Jae's closest friend. Han Joon and Yoo Jae later share an intimate moment at home when Yoo Jae falls asleep on Han Joon's shoulder while studying.