Jom continues to do his best as Yai's majordomo, but the norms of the relationship between master and servant create a barrier between them.
After Yai's sweet poem and drunken talk, Jom begins to realize the drawings he saw in the future prove that his experiences in the time period he is in are real. Does this go the same for the frequent dreams he had then? If so, does this mean a romantic development could possibly happen between him and Yai? However, the traditional norms and boundaries existing in their master-servant relationship could become a problem.
WARNING: SPOILER AHEAD. Read at your own risk!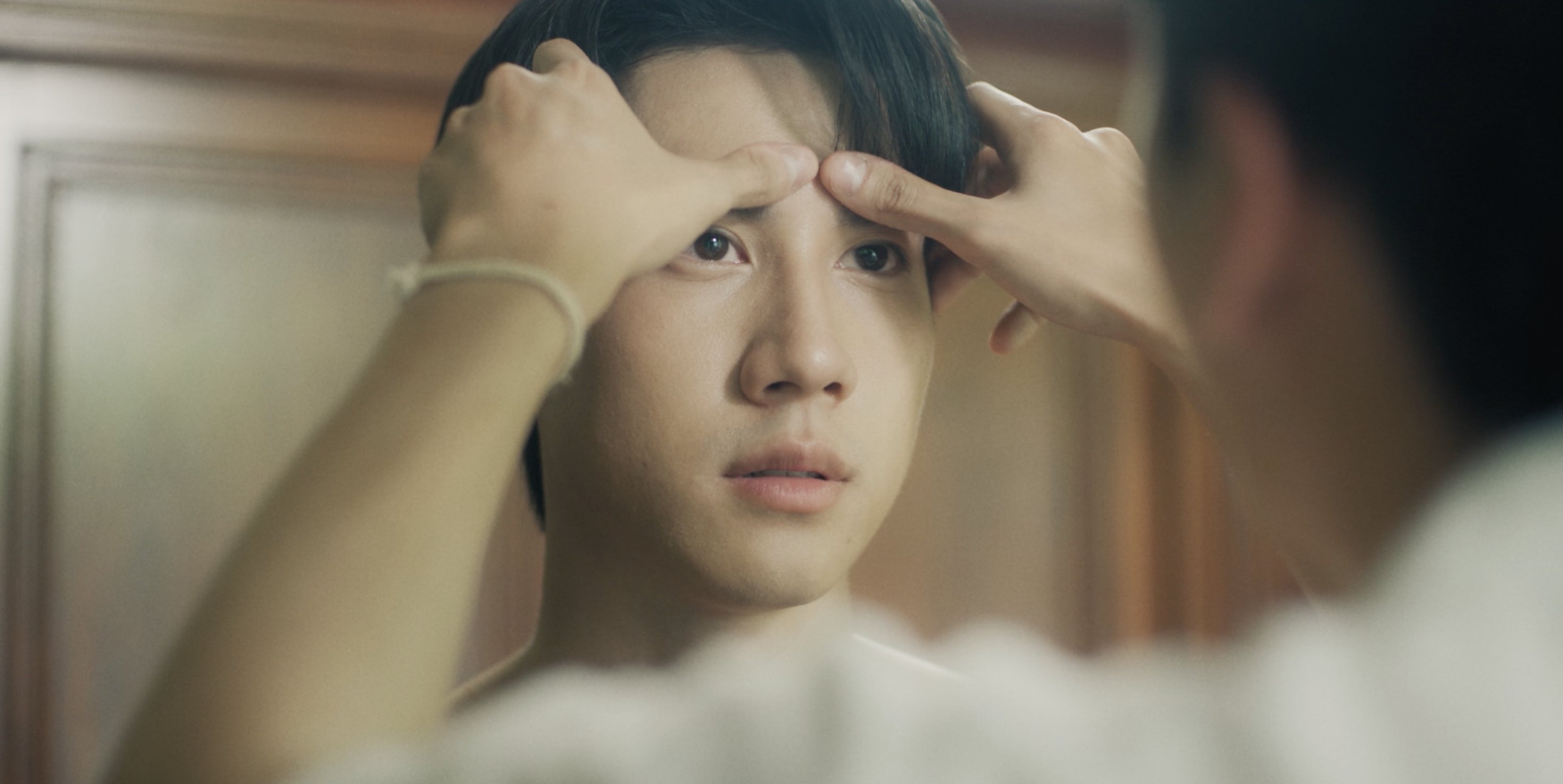 In the midst of sketching a sleeping Yai, the room's lights suddenly go out. Jom approaches the door, hearing voices, and as he turns to alert Yai to the presence of someone, he discovers the bed in disarray. He cautiously steps out of the room, spotting two men conversing, and recognizing the third as Uncle Tan. Despite his attempts to call out, Uncle Tan is unable to hear him, and the door shuts tightly as Uncle Tan is instructed to inspect a fallen tree that has damaged the house. When Jom finally manages to open the door, everything has returned to its usual state. Yai gets out of bed to check on Jom, who has been yelling. Jom tries to explain that he thought he saw something, but it was probably just his imagination. Yai suggests that Jom might be missing the place he came from, especially considering he was calling out for an uncle. Jom reassures him that it's nothing, but Yai, concerned for Jom, gently massages his forehead. He comforts Jom by telling him that he can consider this place his second home and gives him a warm hug. While Jom is tidying up Yai's bed, he's taken aback when Yai unexpectedly enters the room. Yai inquires if he did anything to him last night when he was very drunk, so Jom confirms that he did. Yai becomes anxious, asking what exactly he did. Jom explains that he placed his hands in a thumbs-up position, gently pressed them to his face, and then positioned his thumbs on his eyebrows while offering comforting words and massaging him. Jom apologizes for getting so close to him, and Yai, still worried, urges him to calm down, expressing his fear that he might have done something inappropriate. Jom inquires about what he was planning to do, and Yai starts to explain that he was concerned the alcohol might have made him act on his desires but stops abruptly, leaving Jom puzzled. Jom is busy sweeping leaves in front of the house when a sudden gust of wind blows the leaves away, undoing his work. Ming arrives to deliver some documents to Luang, and Jom notices the bruises on Ming's face. Concerned, he asks Ming what happened.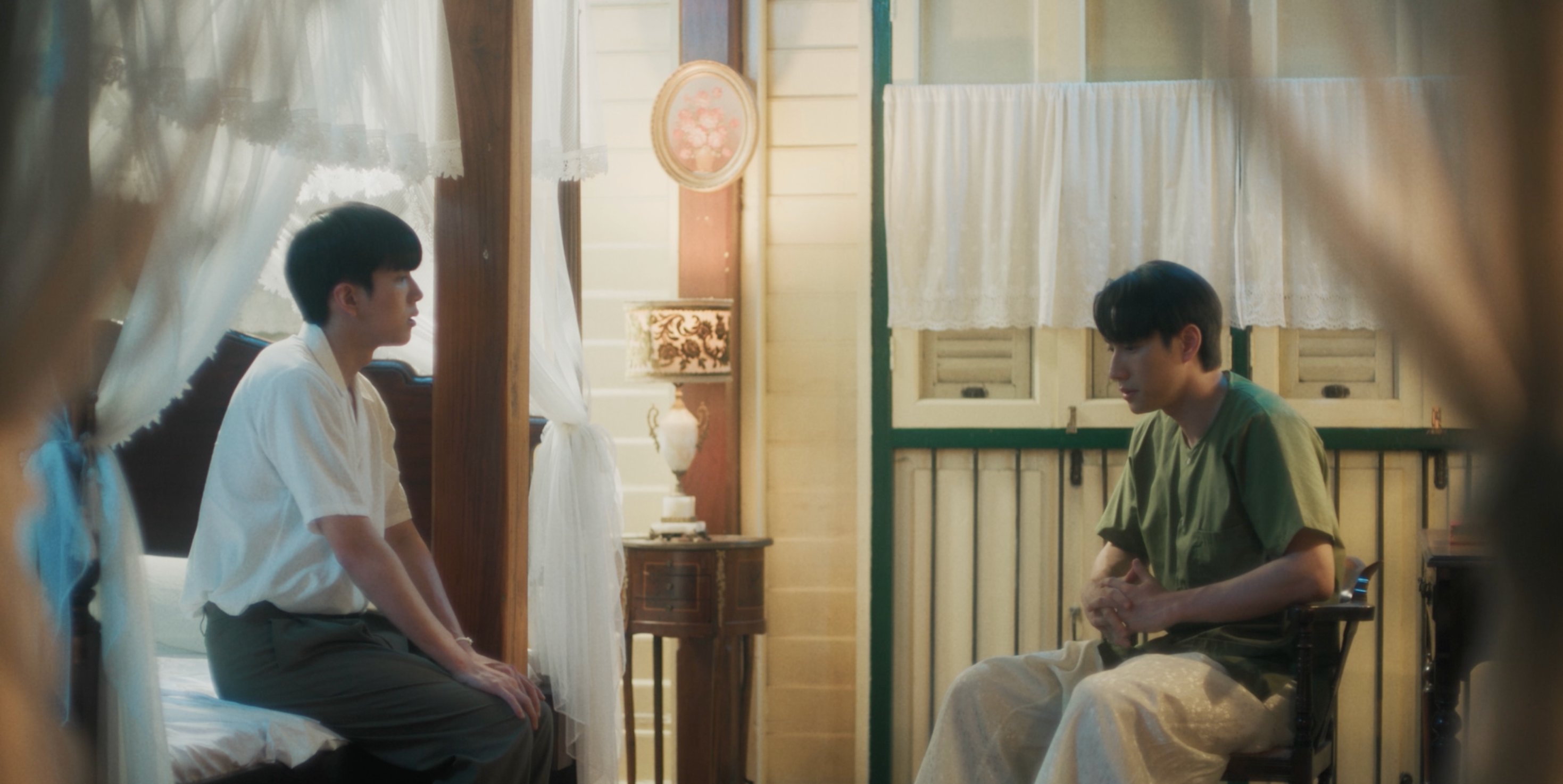 Ming explains that his mother was being punished by the foreign master because she almost burned down the house. Ming volunteered to take the punishment on her behalf, and as a result, Robert used a stick to strike him. Later, at Ming's home, his mother provides him with herbs to help with the bruising. She asks him why he decided to help her, to which Ming responds that she would do the same for him if the situation were reversed. Ming struggles to apply the herbs to his own back, so his mother assists him. In the evening, Jom is tidying up Yai's bed while Yai is engrossed in a book. Yai notices that Jom seems to want to say something and asks him about it. Jom initially asks Yai about Robert, which confuses Yai, but Jom clarifies that he's uneasy about Robert. Yai reassures Jom that he's not alone in feeling that way and encourages him to speak his mind. Jom opens up about his concerns, explaining that he couldn't say much because Robert is his father's favorite. However, he can't shake off his worries, especially about his older sister. Jom shares the story of Ming, who was punished by lashing last night and can't help but be concerned about his friend. Yai assures Jom that he will attempt to discuss the matter with his mother and father so that Jom doesn't have to worry. Grateful for Yai's support, Jom wishes him goodnight and leaves for the night. Yai sits at the dinner table with his parents, his thoughts distracting him to the point where he is only hovering over the rice on his plate. His mother notices and asks what's troubling him. Initially, Yai brushes it off, saying it's nothing. However, he eventually admits that he's worried about his sister. He elaborates, sharing that he heard about an elder servant being punished at the foreign master's house and is concerned about what could happen to his sister. Unfortunately, his father takes Robert's side once more, asserting that Robert wouldn't harm his sister, and Yai should focus on himself instead. Prik confirms Luang's statement, saying that the servants there aren't really that innocent and the punishment could just be for show. Yai's mother intervenes, scolding Prik and reminding her that family matters are discussed by the family members.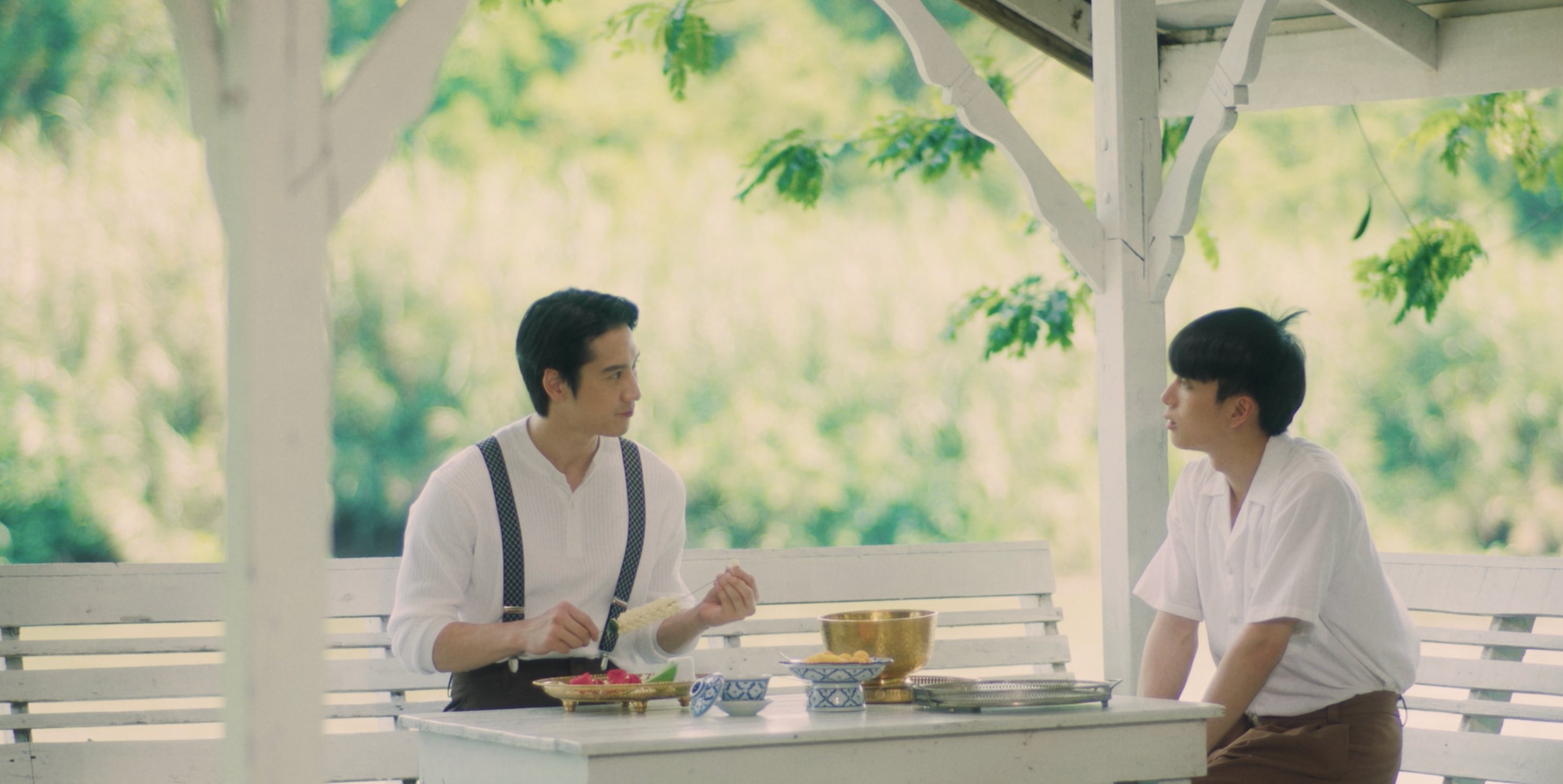 Jom finds himself at the pier once more when he hears a voice calling out to him. He picks up his lamp and cautiously approaches the source of the sound. To his surprise, Khamsan suddenly appears, grabbing his shoulder. Khamsan explains that he has a message for Fong Kaew about her family and requests Jom to deliver a letter on his behalf. Jom questions why he's chosen for this task, and Khamsan argues that Jom is the only person he knows in the house. After considering it for a moment, Jom agrees to deliver the letter but asks Khamsan to leave him alone once he delivers the letter. The following day, Jom heads to the foreign master's house and throws a pebble at Fong Kaew's room, trying to catch her attention. Fong Kaew appears on the balcony, and Jom shows her the letter, placing it in a tree near the house. Fong Kaew quickly retrieves the letter, and Jom returns to the Palathip house to deliver Yai's afternoon dessert. Yai notices that Jom seems preoccupied and asks him what's bothering him and quickly changes the topic and asks if Jom knows how to make flower garlands. He shares that his mother taught him as a child, believing that he lost his spirit since he wasn't as strong and healthy as other boys. As he regained his health, making garlands became a habit, a way to ease his uneasiness. Yai suggests they make a flower garland together and teaches him how to do it, creating a small sweet moment between them. At night, Fong Kaew crafts a dress in her room. Later, during breakfast, when Eeang Peung arrives, Khamtip shares that she witnessed Fong Kaew wearing the red dress and inviting the foreign master to her room. Initially, Eeang Peung is skeptical but gets surprised when Robert enters the room, with Fong Kaew clinging to him. Robert declares that Fong Kaew will now be joining them for meals from now on. Maey seems distracted while combing Eeang Peung's hair, so Eeang Peung asks about her worried expression, especially after breakfast. Maey confesses that she can't help but start believing Khamtip's gossip after witnessing Fong Kaew entering with Robert. She worries that Fong Kaew might cause harm to her. Surprisingly, Eeang Peung expresses that this situation is good, as their initial plan was to make Fong Kaew become Robert's favorite.
Watch the 'I Feel You Linger in the Air' UNCUT VERSION on GagaOOLala