Jom finds himself in a challenging situation after accidentally overhearing a conversation between a man who resembles his ex-boyfriend and that man's lover.
Seeing the man who resembles his ex-boyfriend meeting a woman who appears to be their lover, both in the present and the past, how will Jom react? Misfortune appears to haunt Jom even in this time period that he has been thrown into. Fueled by the agony of heartbreak, if presented with the chance for revenge, will he use it?
WARNING: SPOILERS AHEAD. Read at your own risk! 
TRIGGER WARNING: Mentions of rape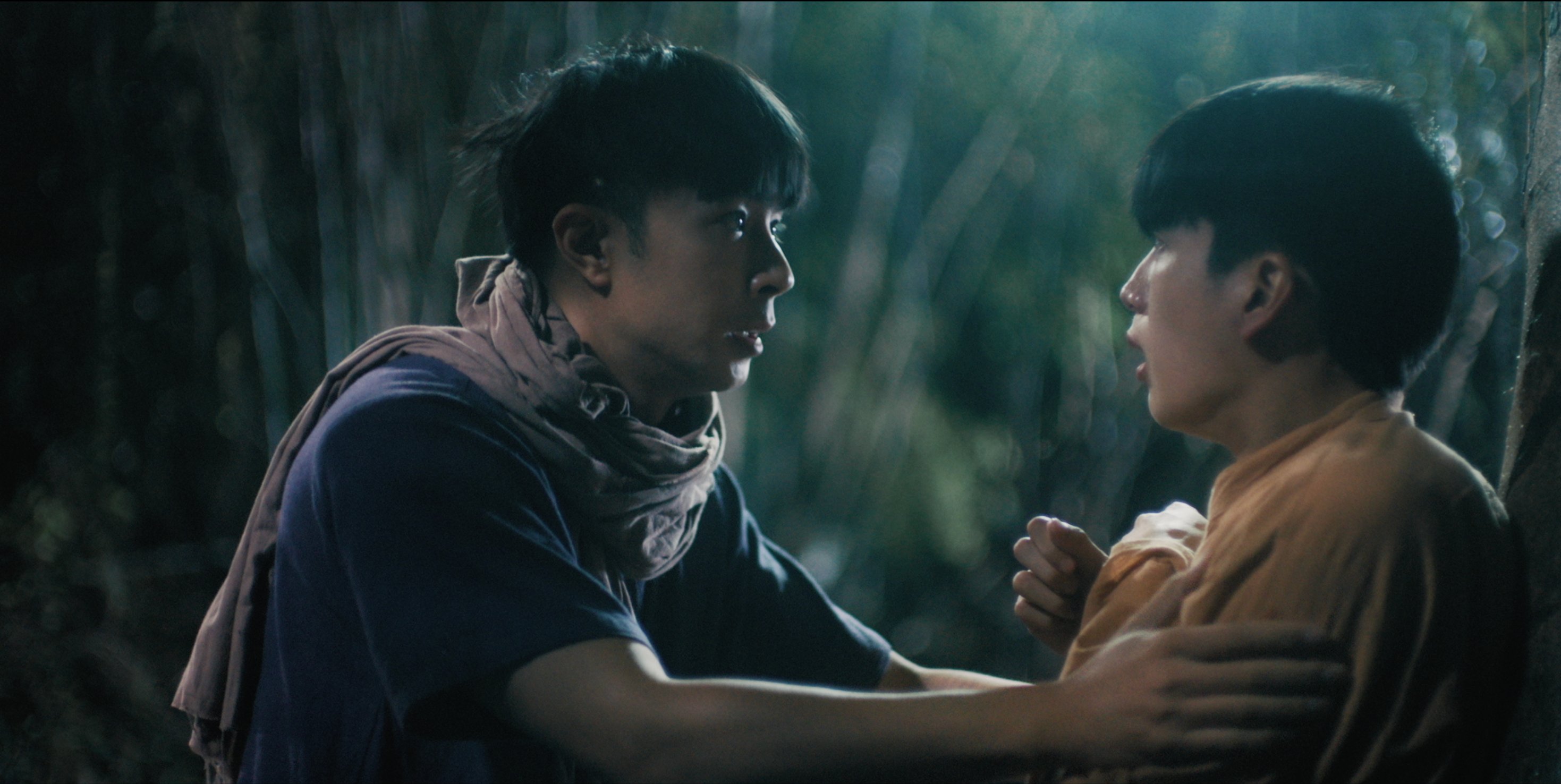 Khamsan and Fong Kaew meet discreetly by the river, unaware that Jom is secretly observing them. Jom listens to their conversation and is taken aback by the man who bears a striking resemblance to his ex-boyfriend, Ohm ,and his pregnant lover. Khamsan discovers the truth about Fong Kaew being purchased by the foreigner's wife through Boon. Fong Kaew explains that she had no choice, especially after their store was destroyed in a fire. She just wants her mother to have a comfortable life. Khamsan sympathizes with her but proposes that she run away with him. Meanwhile, as Jom attempts to leave the scene unnoticed, he is startled when Khamtip unexpectedly arrives and starts questioning Fong Kaew. In a hurry to leave, Jom accidentally steps on a tree branch, alerting the two to his presence. At the house, Robert asks Khamtip to confirm what she saw and she insists that she's absolutely certain she saw Fong Kaew planning to elope with her lover. Fong Kaew strongly denies these accusations, stressing that she's been part of the household for only a day. She suspects Khamtip is framing her due to a personal grudge, as Khamtip has been displaying hostility towards her ever since her arrival, often glaring at her. Robert requests that she find a witness, prompting Maey to summon Jom, the person who was spotted by Khamtip at the scene. Maey wakes up Ming and briefs him on the situation, asking him where Jom is. While attempting to escape, Jom is caught by Khamsan and forcibly pushed against a tree. Khamsam is determined to confirm if Jom was indeed the individual who saw their meeting by the river. Initially, Jom denies any involvement, but Khamsam is convinced that Jom was the person he saw hiding behind a tree. He requests Jom to help Fong Kaew and to keep quiet about what he witnessed, emphasizing the punishment she could face if she was exposed. Jom tells him that it's not his concern but Khamsan pleads with him, urging him to have sympathy for their love. Their conversation is interrupted by Ming, who arrives to bring Jom to the foreign master's house as a witness.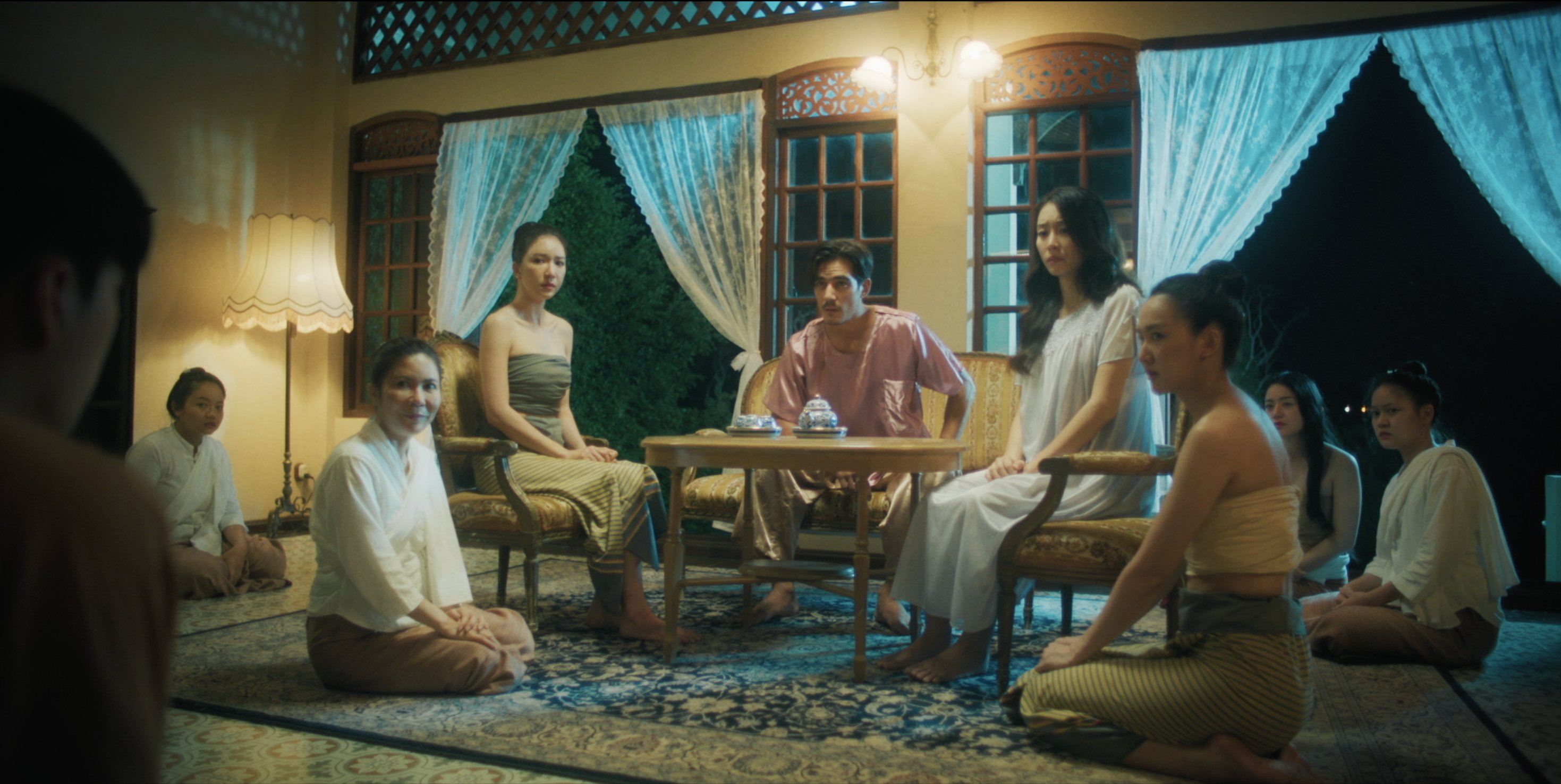 Inside the house, Robert questions Jom about the matter of seeing Fong Kaew engaging in a secret affair by the pier. Khamtip urges Jom to tell the foreign master the truth, but Jom is unable to provide an immediate response. Growing impatient, Robert comments on how Jom is bad luck and threatens to punish both Khamtip and him for wasting his time. Yai arrives at this moment, explaining that he's present because the issue concerns his household servants. Robert expresses his surprise at Yai's involvement, noting that he's never seen Yai take such an interest in anyone before. Turning to Jom, Yai requests that he speak the truth about what he witnessed. Jom closes his eyes, momentarily transported back to the painful memory of Ohm's betrayal. This leads him to admit that he did see Fong Kaew with another man but claims that he doesn't know the man's identity or whether he is her lover since he only saw them from afar. Following the revelation, Yai leaves with Jom. Eeang Peung also excuses herself, asking Maey about Fong Kaew's fate once they return to her room. She expresses her fear of how Robert might punish her. Maey responds by offering comfort, gently holding her hand, and encouraging her to smile but advises her not to feel obligated to do so. She urges Eeang Peung not to overthink things, believing that a solution will eventually present itself. Meanwhile, Fong Kaew and Robert get into a heated argument in their room, and as the tension escalates, Robert decides to punish Fong Kaew for deceiving him by forcing himself on her. Ming stands outside the house, anxiously waiting for Jom and Yai to return. Once they arrive, he approaches Jom, expressing concern about his well-being and if he got hurt. Ming admitted that he was scared and worried that Robert would be more angry if he learned that he called Yai for help. He offers his gratitude to Yai for helping Jom once again. In response, Yai clarifies that Jom is one of his servants and that he has made the promise to his mother to take responsibility for him. However, he acknowledges his concerns about Jom's staying there. He asks Ming to look after Jom temporarily, promising to find a solution soon then leaving. Ming suggests that they have a drink together with trouble now becoming a daily occurrence.
Yai returns to his house and discovers his mother sitting in the living room, worried after hearing Ming had called him to go to the other house. Prik explains that Khamtip has been telling others of Fong Kaew's affair, adding that the house has been filled with trouble since Jom started staying there. Yai urges Prik to refrain from spreading rumors. He then turns to his mother, seeking her advice regarding Jom. Ming and Jom sneak around to drink the alcohol Ming marinated himself. As they settle down, Jom asks about Fong Kaew's fate, to which Ming admits he's not sure since the foreign master has an unpredictable nature. Intrigued, Ming pushes Jom to describe the man he had seen with Fong Kaew. Jom, seeking to forget the memories of his ex-boyfriend, takes a sip of the alcohol instead. In turn, Ming shares his own story of working for Robert and the challenges he faces every day. The two continue to drink, enjoying their moment together. The next day, during a meal with the other servants, Khamtip gossips about witnessing Fong Kaew being forcibly taken into a room by Robert last night. Jom, overhearing their conversation, becomes concerned upon learning that Fong Kaew has been seen washing clothes by the river. He leaves in search of her, expressing his regret over how things have unfolded. Fong Kaew, however, doesn't blame anyone and instead thinks it's karma for a woman like her. At the farm, James arrives and catches Jom calling the piglet "Hope." Intrigued, he tests Jom about the meaning of the name, to which Jom replies that he chose it simply because it sounds pleasant, not knowing its meaning. Jom introduces himself and clarifies that the pig belongs to the master. James expresses an interest in learning pig training from Jom, which Jom enthusiastically agrees to. Impressed, he suggests that Jom could train his pig next year when he plans to purchase one. Yai unexpectedly joins their conversation and asks about James's purpose for being there. James explains that he's there to see Robert and mentions that he ran into Jom first. After excusing himself, he tells Jom that they'll meet again soon. Afterward, he meets with Robert and learns about the need for a skilled pig trainer to win a bet for acquiring more forest concessions. He enthusiastically suggests Jom for the job.
Watch the 'I Feel You Linger in the Air' UNCUT VERSION on GagaOOLala