The beginning of Takumi and Gii's sparkly days come to Thailand on August 17!
The movie remake titled Takumi-kun Series 6: Nagai Nagai Monogatari no Hajimari no Asa (The Dawn of the Long Tales) has already been released in Japanese cinemas on May 27th of this year. The official account has recently announced that it will also be available in Thailand from August 17th and shared the official poster for the screening in the country.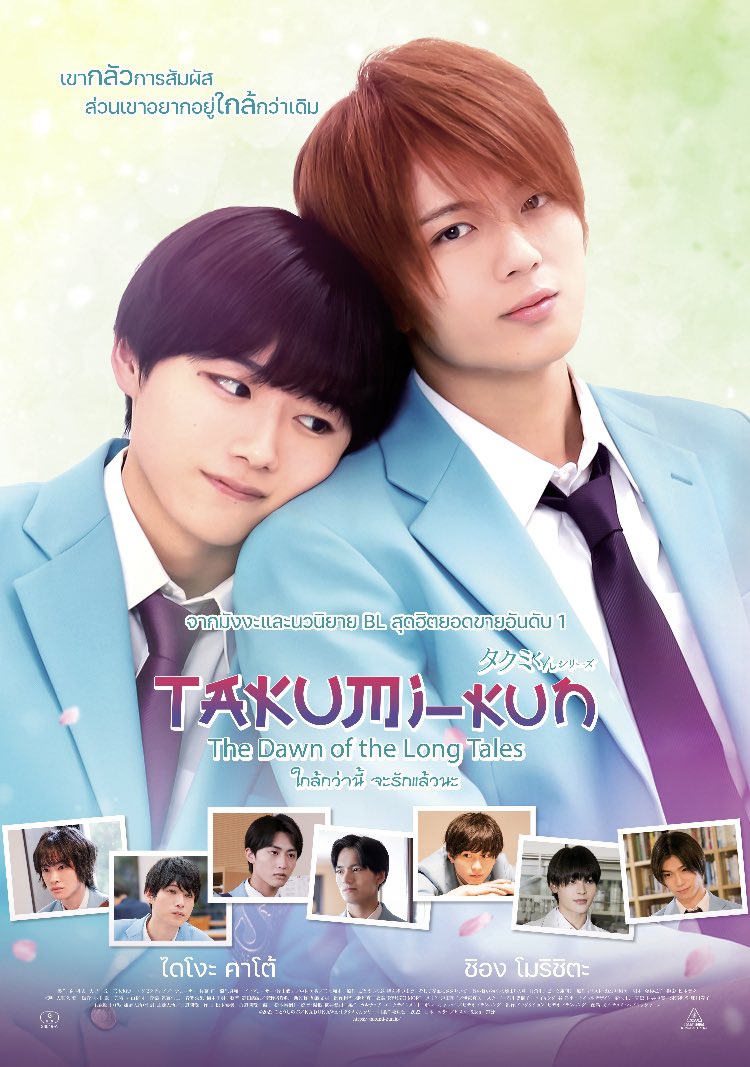 The movie is adapted from Shinobu Gotoh's well-known manga series, 'Takumi-kun Series', and tells the original story from the first Takumi-kun movie. It features the combination of three titles from the Kanzen-ban 1 (omnibus edition) of the original novels. Shion Morishita and Daigo Katou were cast as Takumi Hayama and Giichu Saki, respectively. Screenwriter Hiroko Kanasugi and Director Kenji Yokoi, who previously worked on the earlier movies reunited once again for this film.