Indulge in the return of the couple, as they bring even more sweetness at 'Minato's Laundromat 2', now available for streaming on GagaOOLala!
After three months, Akira Minato still runs his grandfather's laundromat and now faces relationship challenges with Shintaro Katsuki. Asuka and Shun's budding romance also becomes complicated. Prepare and watch as these two pair of lovers navigate through the challenges that await them.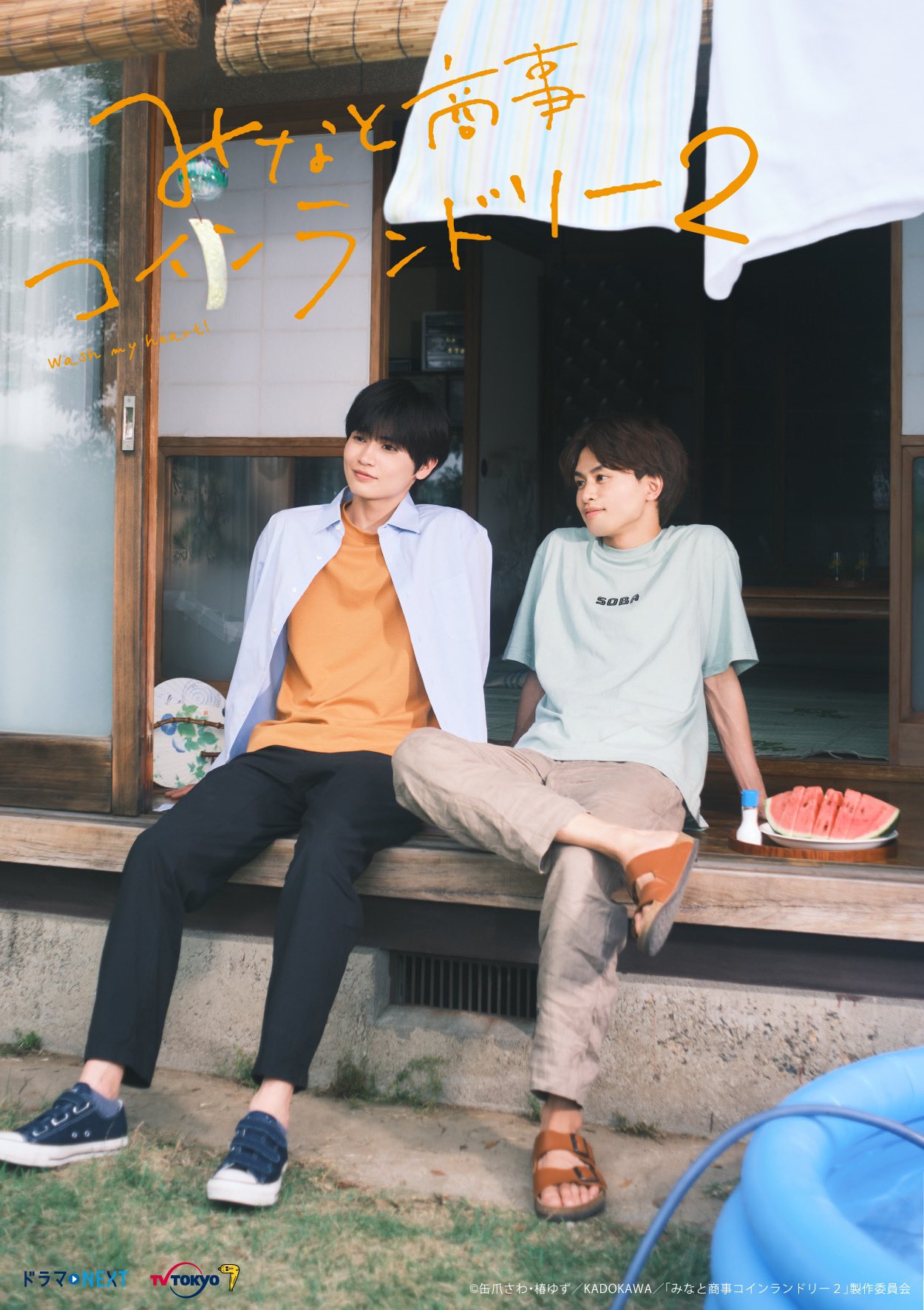 The familiar opening of the first episode, reminiscent of the first season, fills you with nostalgia and excitement for the re-opening of 'Minato's Laundromat.' The time skip in Season 2 is perfect since we can still see the same bold Shin and apprehensive Minato but the length of time is long enough for them to have already established their relationship. Minato remains mindful of their significant age difference and prefers they take things slowly in their relationship, which of course troubles Shin. Shin's dedication shines through as he takes steps forward to be closer to Minato and strives to become the perfect partner for him. In contrast, Minato must confront and work through his concerns about their age gap and genuinely needs to be more open and express his true feelings.  Meanwhile, Asuka and Shun lack significant romantic moments, leading Asuka to question the authenticity of their relationship. The following episodes will surely be exciting to watch as the couples try to level up their relationship.